Free Kratom Giveaway!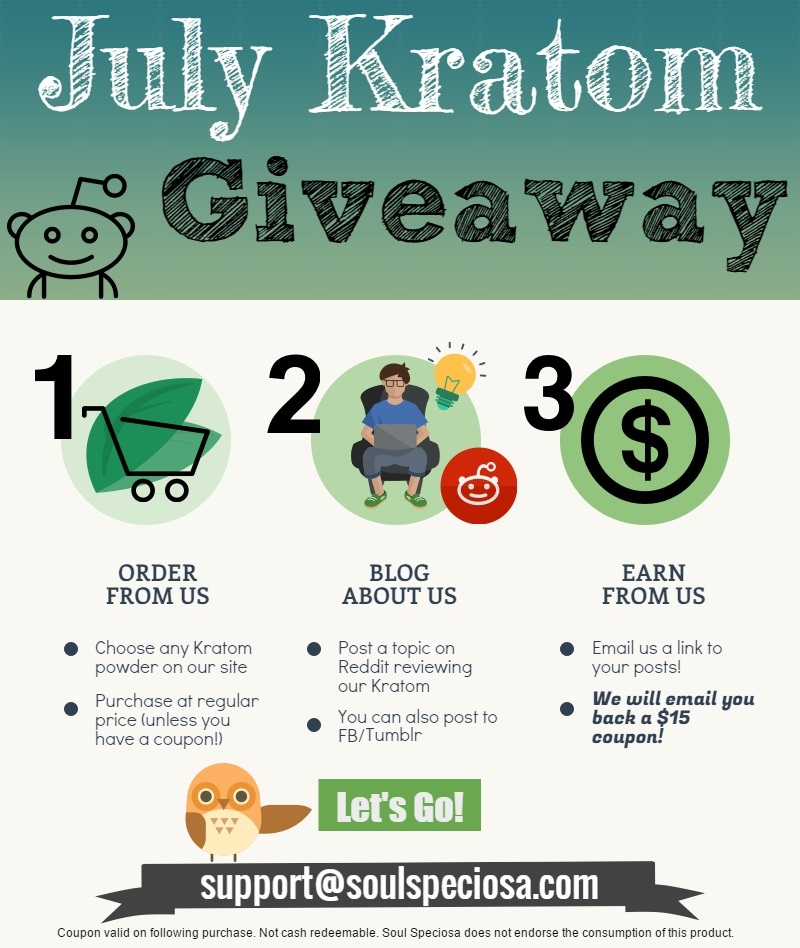 F.A.Q.
What kratom qualifies for this promotion?
Choose any Kratom powder or extract from Left Coast Kratom and proceed to a normal checkout. If you have a coupon, you can enter it at your cart page. All Kratom powders and extracts qualify for this promotion, from Bali to Maeng Da!
How do I review the Kratom I purchased?
Visit the subreddit page for Kratom and click on "Submit a New Text Post" on the right. Type out a thoughtful and honest review of your Kratom, mentioning the strain you purchased and any details you feel is necessary for others to know.
I don't want to use Reddit, can I post elsewhere?
Sure! Share your Kratom story on Facebook, Tumblr, your personal blog/website, or a relevant forum such as http://www.ilovekratom.com. Tweets do not qualify for the $15 coupon.
I reviewed my Kratom, now what?
Send us an email to support@left-coast-kratom.com containing the link to your posts. We will then email you back with a $15 coupon good for all Kratom at Left Coast Kratom!
HOW TO EARN MORE
It's easy to earn extra cash with our affiliate program! Make sure you post a link on all your posts containing your Affiliate URL, and you will receive a commission for every sale generated. Sign up here.