-Three grams of premium mitragyna speciosa per tea bag
-36 grams of leaf per box
Ingredients: Mitragyna Speciosa
Left Coast Kratom has a new product for people looking to have a convenient way to prepare their kratom tea using premeasured tea bags. All you have to do to enjoy is brew hot water, steep for 10 minutes, and then have a delicious cup of kratom tea.
Each bag contains three grams of premium mitragyna speciosa, bringing the entire box to 36 grams of premium kratom leaf.
We offer plain and flavored blends, so try them out and see which one is your favorite.
Kratom is a plant. Specifically, it is a tree that is native to southern Asia where warm and wet climates help this deciduous tree grow big and strong. There are huge forests of kratom trees in Borneo, Indonesia, Malaysia, Papua New Guinea, Thailand, and other neighboring regions as well.
Frequently Asked Questions
Left Coast Kratom tea bags are one of our newest and most exciting product offerings! They give our customers a unique and convenient way to enjoy Kratom tea, without all the steps that are normally required to make it.
For more information about brewing Kratom tea, check out our blog post, "Batch Guide: How To Make Kratom Tea".
These pre-packaged Kratom tea bags feature our superior quality crushed Kratom leaf in 6 unique combinations. Kraken Kratom Tea Bags are made from 3 different strains with 3 unique flavors:
OG Bali or Peach OG Bali
Red Maeng Da or Hibiscus Red Maeng Da
White Borneo or Lemon White Borneo
Our pre-packaged tea bags are harvested from the Kalimantan region of Indonesia. Product is then processed and packaged at our GMP compliant facility.
Our pre-packaged Kratom tea bags are designed to make Kratom easy. Steep 1 bag in hot water for 15 minutes. Do not exceed 2 servings in a 24 hour period.
For more information, check out our blog post, "Top 3 Ways To Take Kratom: Take Your Pick!"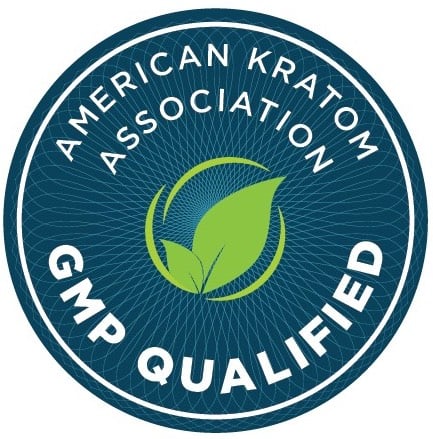 Left Coast is one of the AKA's first to receive accreditation for Good Manufacturing Practices. More info on this can be found here.
All of our products are tested for identification, heavy metals content ([AOAC 2013.06] Arsenic, Cadmium, Lead, Mercury) and microbial safety (Aerobic Plate Count [AOAC 990.12], Yeast and Mold [AOAC 997.02], Coliforms and E Coli [AOAC 991.4], Salmonella [AOAC-RI 050701])
Not to be used while operating motor vehicles or working with heavy machinery. Do not use this product if pregnant and ask a doctor for possible interactions if you are prescribed and taking medication. Not recommended for long-term use. May be habit-forming. Not suitable by use of persons under the age of 21. Do not exceed the maximum suggested use level.

To learn more about our process in development for sterilization, blending, and testing, please visit this page.
Please visit our Shipping Restrictions page to learn more about where we are unable to ship Kratom products.