● Tea Capsule
● Standardized 10% Mitragynine Extract
Ingredients: Mitragyna Speciosa, Vegetable Cellulose
What is 10% Extract?
Left Coast Kratom is proud to bring you the highest quality 10% mitragynine extract powder on the market. Standardized to contain 10% of pure alkaloid powder.
What makes our 10% Extract better?
We have a vetted supplier for our kratom products, and our 10% is no different. This is the latest in our wide variety of quality products. Standardizing extracts makes managing your intake easier.
10% Extract Specifications
The 10% Extract capsules come in 5, 10, and 20 count bags. Inside the bag will be the chosen amount in the form of a leaf extract powder.
How do I use it?
Kratom can be used in a number of your favorite beverages.
●Brew it into a tea
●Add to your smoothie/protein shake
●Mix with your favorite juice
●Add to your non-dairy milk beverage of choice. Try adding a little chocolate to the mix for extra flavor.
Storage
Keep in a cool, dry area away from direct sunlight.
Frequently Asked Questions
10% Extract Kratom Capsules by Left Coast Kratom are high-quality capsules standardized to contain 10% pure alkaloid powder, ensuring consistency and quality. The extract comes encapsulated for convenience in different quantities, making it a reliable and straightforward way to manage your Kratom intake. These capsules uphold the same high standards of quality that Left Coast Kratom is known for across all their products.
10% Extract Kratom capsules are produced in controlled, small batches at our GMP compliant facility, based in Portland, Oregon.
For more information, check out our blog post, "How Are Kratom Extracts Made?".
The 10% Kratom Extract capsules are unique due to their standardized content of 10% pure alkaloid powder, ensuring a consistent, high-quality Kratom experience with each use. Their meticulous creation process involves a vetted supplier, maintaining the high standards that Left Coast Kratom is known for. These capsules simplify intake management, providing a convenient and reliable Kratom option.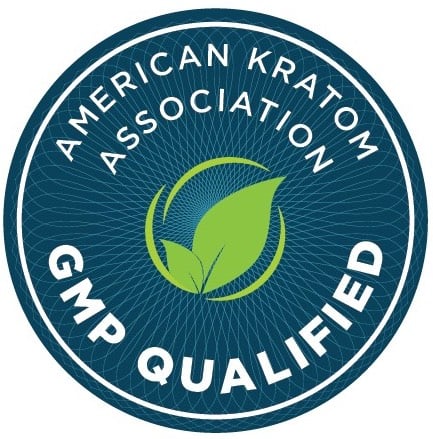 Left Coast is one of the AKA's first to receive accreditation for Good Manufacturing Practices. More info on this can be found here.
All of our products are tested for identification, heavy metals content ([AOAC 2013.06] Arsenic, Cadmium, Lead, Mercury) and microbial safety (Aerobic Plate Count [AOAC 990.12], Yeast and Mold [AOAC 997.02], Coliforms and E Coli [AOAC 991.4], Salmonella [AOAC-RI 050701])
Not to be used while operating motor vehicles or working with heavy machinery. Do not use this product if pregnant and ask a doctor for possible interactions if you are prescribed and taking medication. Not recommended for long-term use. May be habit-forming. Not suitable by use of persons under the age of 21. Do not exceed the maximum suggested use level.

To learn more about our process in development for sterilization, blending, and testing, please visit this page.
Please visit our Shipping Restrictions page to learn more about where we are unable to ship Kratom products.