The world is full of companies and organizations that are working hard to change things for the better. Some of these organizations have bigger impacts on our lives than others, and many have work that goes unknown to a huge majority of the population.
Even as a kratom consumer, you might not be familiar with AKA. What is the AKA? AKA, which stands for American Kratom Association, is an organization that is working to ensure the legality and safety of kratom products for kratom users in America.
While that sentence gives you a brief idea of what AKA is doing in the world of kratom, there is a lot more to learn about if you want to get a full grasp on how they might have an effect on your own life and experiences. Let's deep dive into the details of this fascinating organization and why we are supporting their efforts in the interesting world of kratom!
AKA Basics
First, let's cover the most important basics of AKA so that you can find out what the American Kratom Association was founded on as well as what their goals are today.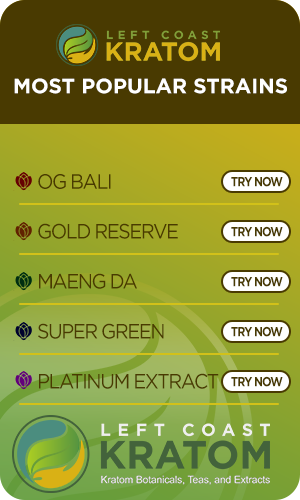 What Is The AKA?
The American Kratom Association, often abbreviated as AKA, is a nonprofit organization dedicated to improving the standards, processes, safety, and legal status of kratom in America.
In order to protect consumers of kratom, AKA is taking a leading position to ensure that the industry is better regulated to ensure safety for customers from both dangerous products and unfair laws.
The Mission
According to its website, AKA's mission is divided into five main categories. Here's what AKA themselves have to say about their goals:
1. Support Consumers. We believe many political and private entities don't make the needs of the consumer and constituents a priority. Our goal is to change that.
2. Educate. Kratom has many beneficial purposes and is an all-natural alternative. Our goal is to educate all Americans—from potential consumers to regulators and everyone in between.
3. Amplify. We represent thousands of Americans that each have a story to tell. We believe the current environment in the United States often does not listen to individual voices and together we will make our voice heard.
4. Global Awareness. We hope to demonstrate responsible use and practical knowledge other countries may study when considering Kratom legislation.
5. Protect Natural Resources. Kratom is a precious natural resource. We support and advocate for sustainable harvesting techniques and reforestation efforts.
All of the work that AKA has been doing proves just how committed they are to these goals. Through changes in laws spearheaded by their efforts and changes to the way that kratom sellers are doing business in this country, their effect in the larger American kratom community is apparent. It's hard to imagine what the kratom industry would look like without their efforts.
We Love The GMP Compliance Program!
One of our favorite things that AKA has worked on in recent years is the GMP compliance program. GMP, which stands for Good Manufacturing Practices, is an acronym used in many different industries. Most industries have a standard level of safety and performance that is expected from manufacturers, but the kratom industry was missing this.
AKA set out to change that.
Through their efforts, the GMP Compliance Program was established, and we are very happy to be members of the program here at Left Coast Kratom.
What Does The GMP Compliance Program Do?
The GMP Program run by AKA sets up a series of standards that must be followed when processing, making, or selling Kratom. The rules require specific types of packaging, testing, labeling, marketing, and educational efforts be made by the vendor. If they do not pass their yearly audit by a third-party, they can no longer be part of the program.
Vendors that commit to following the best practices laid out by the GMP program are more likely to sell quality products to their customers, and this improves the safety for their customers.
Additionally, there are some great secondary effects of ensuring product safety beyond just ensuring that customers are safe. As you might know, many states are considering banning kratom because of outdated and inaccurate data; dangerous kratom supplies can further motivate these types of laws.
By helping to ensure that additional safety checks are in place, it is less likely that any kratom-related incidents will occur in America.
What Is LCK Doing?
To join the GMP compliance program, we took the practices suggested by AKA and improved the way that we were working with our kratom products. While we have always had the safety of our customers in mind, the research done by AKA for the program is incredibly thorough. This meant that we were able to further refine our safety practices to ensure the best for our customers.
Moving forward, we are always sure to follow the examples and guidelines laid out by AKA for the GMP program. The program is hugely important to how we do business, and we hope that our customers are able to feel just how much we care.
Why You Should Love AKA, Too
We're not the only ones who should love AKA for all the amazing work that they have done in the Kratom industry. You should, too!
As a consumer and member of the kratom community, AKA has already had a huge impact on your life even if you haven't realized it before. Most vendors in America are following AKA's lead in safety practices. And if it wasn't for AKA's efforts, kratom might already be completely banned in America!
The American Kratom Association is working tirelessly to protect consumers like you, and we think that's pretty cool. If you want to continue to support their efforts, there are a few things that you can do:
• Donate to their work and research directly
• Only purchase kratom via GMP-compliant vendors to ensure quality and safety
• Join AKA's local advocacy efforts
• Support kratom regulation laws and protections at the local level
AKA is doing everything it can to ensure that you can continue to enjoy kratom safely and legally. Here at LCK, we're doing our best to follow that same mentality. What will you do to help the community thrive?