● White Vein
● Extract
● 70mg pure alkaloid

Ingredients: Water, Mitragyna Speciosa, Vegetable Glycerin, Natural Flavoring
What is Full Spectrum Kratom Extract?
Left Coast Kratom is now proudly offering a triple-filtered, white vein Kratom solution. The FST contains 70mg of pure alkaloid packaged in a 15ml glass dropper bottle. The solution is created by using a scrupulous drying and curing process that brings out more of the prized alkaloids. The end result is a superb extract, that we are proud to offer our customers.
What makes our Full Spectrum Kratom Extract better?
Organic and non-GMO ethanol acts as a solvent to produce a full spectrum of alkaloids from Mitragyna speciosa leaves. After ideal alkaloid extraction, citric acid is added to preserve the quality and freshness of our FST. Toxic solvents such as butane, propane, benzene or acetone are NOT used to extract this product. Please remember that this liquid product should be stored in a dark cool area, out of direct sunlight.
NOTE: Vegetable glycerin is used to suspend and equally mix this product so that alkaloids are evenly dispersed throughout the liquid. Although harmless, occasionally changes in temperature (during shipping or otherwise) may create a noticeable amount of glycerin in the dropper. Warming this solution in your hands or pocket for a minute or so will alleviate this otherwise harmless issue.
How do I use it?
Kratom can be used in a number of your favorite beverages.
●Brew it into a tea
●Add to your smoothie/protein shake
●Mix with your favorite juice
●Add to your non-dairy milk beverage of choice. Try adding a little chocolate to the mix for extra flavor.
Frequently Asked Questions
Our Full Spectrum Tincture (FST) Liquid Kratom Extract has garnered a dedicated following, attributed to its unique makeup and full spectrum characteristics. Each bottle is packed with 70mg of pure alkaloids, making it a versatile choice for diverse Kratom enthusiasts.
For more information, check out our blog post, "What Are Liquid Kratom Shots? A Crash Course From Left Coast"
We create our FST Liquid Kratom Shot through a proprietary method which results in a final product containing 70mg of pure alkaloids per bottle. We produce this in limited quantities in our GMP compliant facility.
For more information, check out our blog post, "How Are Kratom Extracts Made?"
We produce our Full Spectrum Tincture (FST) Liquid Kratom Extract by triple-filtering our top-tier white vein Kratom powder, followed by combining the refined product with a special liquid extract. The final result? A bottle brimming with 70mg of pure alkaloids and a diverse array of rare compounds. This exceptional product, exclusive to our brand, offers a one-of-a-kind experience that's hard to find anywhere else in the market.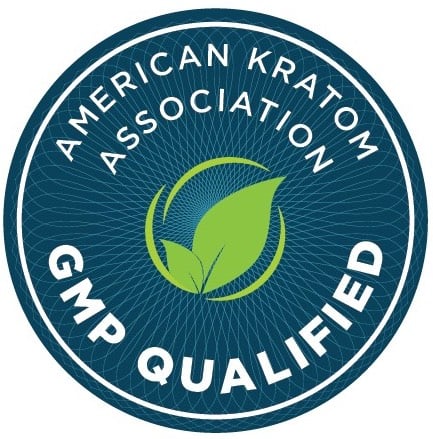 Left Coast is one of the AKA's first to receive accreditation for Good Manufacturing Practices. More info on this can be found here.
All of our products are tested for identification, heavy metals content ([AOAC 2013.06] Arsenic, Cadmium, Lead, Mercury) and microbial safety (Aerobic Plate Count [AOAC 990.12], Yeast and Mold [AOAC 997.02], Coliforms and E Coli [AOAC 991.4], Salmonella [AOAC-RI 050701])
Not to be used while operating motor vehicles or working with heavy machinery. Do not use this product if pregnant and ask a doctor for possible interactions if you are prescribed and taking medication. Not recommended for long-term use. May be habit-forming. Not suitable by use of persons under the age of 21. Do not exceed the maximum suggested use level.

To learn more about our process in development for sterilization, blending, and testing, please visit this page.
Please visit our Shipping Restrictions page to learn more about where we are unable to ship Kratom products.