We'll be the first ones to understand if you say that you don't find product labels to be a very interesting or stimulating subject. After all, what is there to say about a sticker or paper attached to the products you buy?

It might not seem like it, but product labels contain a lot of important information that you as a consumer are entitled to. Many industries – such as the food and health industries – are regulated by the FDA about what they must include on these labels.

In our industry, however, there are fewer official regulations. That leaves it up to companies like ours here at Left Coast Kratom to self regulate what is included on products labels and why. Today, we'll explain our mentality about labels & why they matter so much – especially for Kratom products.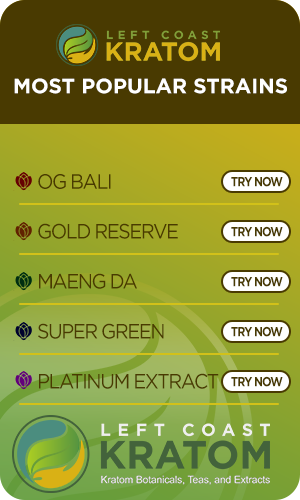 Labeling: Brand Distinction
First, let's talk about why product labels are so important in our industry. The labels are first and foremost designed to attract attention and to give show off the brand's personality.

Labels are fun! They contain imagery, colors, and information about the brand that a consumer might be interested in. While the full story might not be contained on a label, this small bit of marketing can definitely serve to give customers an idea of what to expect from the product.

Branding is important – even if you don't always realize it!

Without branding, you wouldn't have your favorite brand of cola or clothing. Branding helps draw distinctions between variations of similar product types, and that is just as important with Kratom as it is with anything else.
Labeling: What Should Be Included
Labels need to be about more than just the brand behind the product. In our industry, they should also include all of the vital information customers need to know.

While Kratom labels are not as officially regulated as they are in other industries at this time, we believe it's essential for certain aspects to be included on every label. Plus, Kratom must have a proper product label.

Instructions
It's essential for products to contain some type of instructions about what type of serving size should be used. Additionally, the product should let people know if there are any recommendations of the manufacturer that they might not be aware of.

These instructions might as simple as "take two every morning." In other cases, they'll be more specific with more options for you to choose from.
Cautions
Kratom labels will also include essential cautions and warnings about what you can and cannot do after you use the product.

For example, you've probably noticed that many substances (not just Kratom) include warnings against driving heavy machinery. These types of warnings are important not only for legal reasons but also just to keep consumers safe!
Product Specs
Another aspect that is important is the specifics of what is in the product. The ingredients (both active and inactive), serving size, and nutritional breakdown.

For some products, a nutritional breakdown does not need to be included because the item is not regulated as a food or drug. At this time, Kratom labels do not require a nutritional breakdown because Kratom products are not under the FDA's regulation.
Legalities & Complications
Ultimately, the situation with Kratom product labeling is much more complicated!

Kratom products are resting at a strange cross-point of regulation. Regulated at the state level and not fully incorporated or acknowledged by the FDA, Kratom vendors are largely left to decide for themselves what to put on their labels.

That's not to say the FDA doesn't have regulations that might apply; the problem is that some people don't yet know how to apply them because the classification of Kratom is not yet completely clear.

Is that enough?

We don't think so, and that's why we signed up to become part of the American Kratom Association's GMP Standards Program.

This program was designed to help manufacturers within the industry create a safer environment with better products. Through the guidelines of GMP, Kratom vendors can ensure that they are only delivering products of the highest caliber to their customers.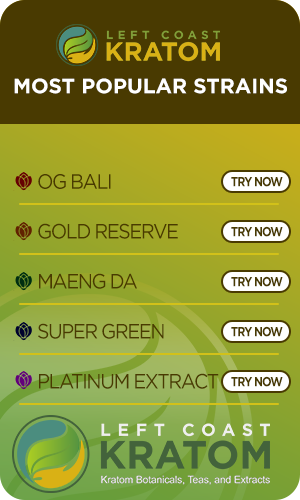 GMP Label Guidelines
In regards to labeling, the program guidelines specifically specify the following suggestions for Kratom vendors and their labels:
The labels, labeling, or advertising of any kratom product should not bear any disease claims (i.e., claims regarding the treatment, cure, prevention, or mitigation of disease) or unauthorized health claims.
The labels, labeling, or advertising of any kratom product should not bear any structure/function claims.
The labels, labeling, or advertising of any kratom product should not reference any research or clinical data.
Each finished product label must include a batch or lot number.
Each finished product should be labeled to disclose the mitragynine and 7-OH
alkaloid content of the product.
Each finished product label must advise consumers to consult with a physician
for dosing information relative to alkaloid values.
No kratom products may be sold to individuals under the age of 18.
The label should bear a statement that pregnant women should not use kratom products during pregnancy.
All labels, labeling, or advertising should include the following statement: "This product is not intended to diagnose, treat, cure, or prevent any disease or condition."
As you can see, there are a lot of different words that Kratom vendors need to be very careful about including when they are advertising and labeling their products. Kratom is not yet approved by the government as a treatment for specific conditions, and that limits package wording in many ways.
Labeling & Customers Like You
Now that you know more about Kratom labeling, you might be left wondering what that means for customers like you. After all, you're not the one who is writing or putting together a label!

The key thing that you need to remember is that reliable vendors will have labels that follow these guidelines. If a vendor sells you an unlabeled product without any detailed testing information, there's a good chance that they are not being entirely honest.

Buying products that have clear and detailed product labels will help you to have a safer experience with Kratom every single time. Your body should be treated with that type of respect, so be sure to buy from brands that take the time to create informative product labels.