Left Coast Kratom is excited to announce the launch of four new Kratom shots that are sure to take your experience to the next level. These new products are the result of our commitment to innovation and our dedication to providing our customers with the highest quality kratom products available on the market. Our team of experts has worked tirelessly to develop these new products, and we are confident that you will love them!
At Left Coast, we have been making high-quality Kratom extracts for years. Our expertise in the extraction process has allowed us to create products that are better than what you'll find with the competition. We understand what our customers are looking for in a Kratom product, and our team has worked tirelessly to develop these new Kratom shots. Whether you're new to Kratom or a seasoned enthusiast, our new nano-emulsified shots are sure to impress.
In this blog post, we'll look at our new Kratom shots and why you should give them a try!
LCK 250 Nano Liquid Kratom Shot
Featuring an impressive 250mg of Mitragynine per bottle, this is one of the most concentrated Kratom products on the market today. This uniquely flavored Kratom shot suppresses Kratom's bitter organic taste, making for a more pleasant and enjoyable experience.
Each 15ml bottle of LCK 250 Nano Kratom Shot features 250mg of Mitragynine, with 3 servings of 83.33mg each. If you are new to Kratom shots or extracts, you might want to consider one of our other offerings.
White Gold Liquid Kratom Shot
Our White Gold Liquid Kratom shot contains an impressive 175mg of mitragynine per bottle, making it our 2nd most concentrated form of Kratom. This shot is made for our customers who enjoy our Gold extracts, but want to try them in a liquid form.
Each 15ml bottle of White Gold Liquid Kratom shot features 175mg of mitragynine, with 3 servings of 58.33/each. Additionally, each bottle comes with a 1ml dropper, allowing for precise and easy measuring to ensure that you get the perfect amount every time. Please note: White Gold Kratom Shot is our 2nd highest alkaloid product, designed for experienced Kratom consumers.
Tropical150 Nano Liquid Kratom Shot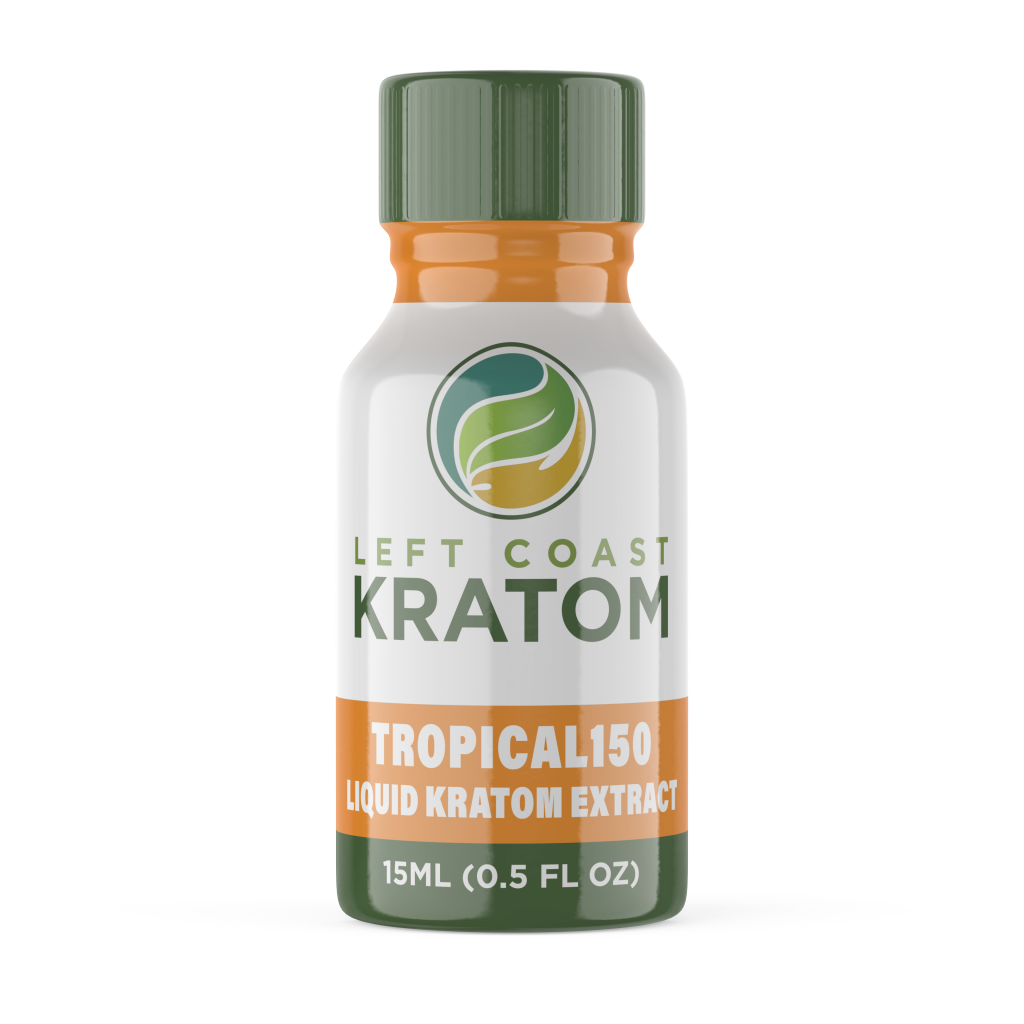 Featuring a delicious tropical flavor and 150mg of high-quality Kratom extract per bottle, our Tropical150 Nano Kratom Shot WILL NOT disappoint. Made using the latest nano-emulsification process, our Tropical150 Kratom shot offers customers the perfect middle-ground between taste and mitragynine content.
Each 15ml bottle of Tropical150 Nano Kratom Shot features 150mg of mitragynine per bottle, offering 3 servings of 50mg each. Made using the same nano-emulsion technology, this Kratom shot offers enhanced bioavailability and taste.
FSE50 Liquid Kratom Shot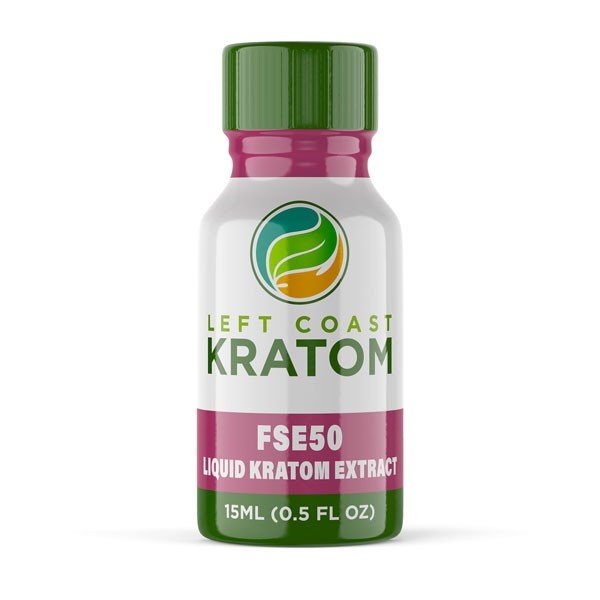 The last new addition to our liquid Kratom shot lineup is our FSE50 Kratom shot. Featuring 50mg of mitragynine and a delicious berry flavor, this unique product is perfect for customers new to extracts or kratom shots.
Made using the same proprietary nano-emulsification process as our other shots, FSE50 offers new customers an unparalleled first experience. Each 15ml bottle of FSE50 contains 50mg of lab produced mitragynine per bottle.
Try Them Today!
To sum up, our four new liquid Kratom shots offer a convenient and efficient way to enjoy Kratom anytime, anywhere. With their delicious new flavors, each shot is thoughtfully designed to provide a unique experience. At Left Coast Kratom, we take pride in using only the highest-quality ingredients and subjecting our products to rigorous testing, so you can feel confident that you are getting a safe and reliable product every time. If you're curious about what all the buzz is about, we encourage you to give these new Kratom shots a try and see for yourself!