Most kratom lovers are used to shopping for kratom online, connecting with other kratom fans online, and generally keeping all of their kratom-related activities in cyberspace. That, however, is not a requirement anymore.
Sticking to online spaces for all-things-kratom made sense up until a few years ago when the tide of laws about kratom use and legality in the US began to change. As kratom is legally protected and regulated in some states now, there are many areas where you can visit a local store to do your shopping.
Are you reading to learn how to find kratom near you? Are you excited at the idea of being able to buy kratom instantly rather than ordering it online and waiting for it to arrive?
There are benefits to being able to buy kratom in stores (just as there are benefits to buying online). Find out what these pros and cons are, and then learn how to find kratom stores near you.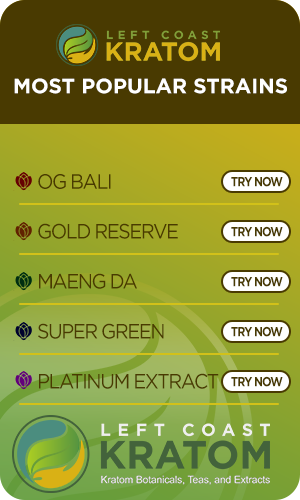 The Pros of Buying Local
Considering buying kratom from a local hangout? There are some huge benefits to shopping this way, but you need to know what to expect.
When you buy in person, there are a few key benefits:
Get personalized assistance
See what you're buying
Meet fellow kratom users
First, it's possible that you'll be able to get personalized attention and recognition in the moment while you are shopping for kratom at a local store. While you can get assistance online, this often involves a waiting period and may not be as fulfilling as having a discussion in a store.
Second, you can actually browse through the available stock to decide what you want to buy. While choosing the right kratom product for you isn't necessarily about looks, it can be rewarding to see and touch the packages before you purchase anything.
If you aren't sure what you want at all, going into a shop and simply choosing something that seems appealing to your mood that day will get you started on your kratom journey. Plus, you'll be able to browse what is all available at the shop in a relatively short amount of time!
Finally, hanging out at a shop that sells kratom is sure to hook you up with locals in the community who are also fans of kratom. As it can be overwhelming to learn about kratom and the ongoing legal issues with kratom, having a community of supportive friends can be life-changing. Be sure to ask about any local kratom organizations while in the shop!
The Pros of Buying Online
Not everyone is going to like shopping in person, and that's okay, too! There are great benefits to sticking to online purchasing, such as:
Easier to compare prices
No rush
Vetting vendors may be easier
First, it is much easier to compare prices between different vendors and products when you are shopping online, as you can visit multiple online storefronts at one time. This means that you may be able to get a better deal than you would find in person. You might even find a larger selection of options when shopping online from kratom vendors than you would in person.
Second, there isn't any deadline or pressure to buy something in a certain amount of time. You might not feel comfortable mulling over your choice for hours in a physical shop, but you can leave your shopping windows open and come back with a decision on your own time when shopping online.
Finally, some people find that it is easier to vet vendors to ensure that they are following quality manufacturing practices when shopping online. Seeing accreditations and verifying that they are legitimate is somewhat less overwhelming online. Of course, it is also possible to check these things for a physical retail location as well.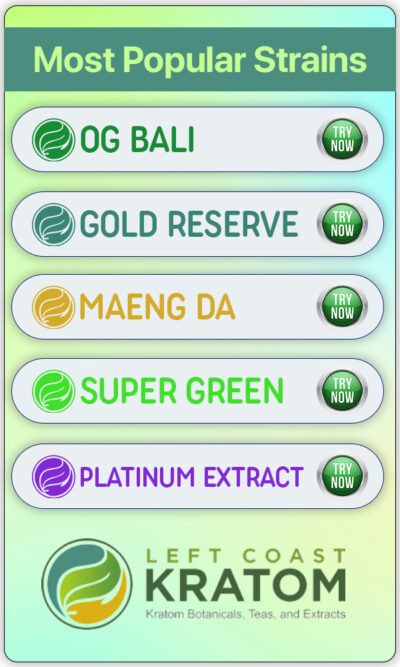 Where To Find Kratom Near You
If you have decided that buying kratom at a store near you would fit in with your current plans better than buying online, it's time to learn how to find where you can do your shopping. You might not be familiar with any kratom-specific shops in the area, but there are more and more shops that are now carrying kratom each month.
The most common shops that stock kratom include:
Smoke shops
CBD shops
Health shops
Are you familiar with any stores like these in your area? If not, you can simply look online to see what shops show up when you search for keywords like "kratom," "CBD," and "smoke shop." From there, give the shops a call and see if they can point you in the right direction!
Consider Local Legalities
Has kratom been clearly legalized and regulated in your area? If so, it should be fairly easy to find out where to buy kratom locally. If you aren't sure, do a quick search of your state's name and "kratom laws" to find out what the status is.
If your area is not yet kratom-friendly, you might have to stick to buying online for the time being. Keep in mind, however, that even if kratom is clearly legalized it might not be illegal, either. If the laws are still unclear, call your local CBD and other shops to find out if they know of anywhere that reliably stocks kratom.
Remember: Check Their Reputation
As you should do when shopping from any kratom vendor, it is important to check the reputation of the seller. Where do they source their kratom from? Can they guarantee its quality in any way? Do they buy from AKA-approved sources?
It's important to ensure that you are buying your kratom from trustworthy vendors, so do your due diligence and research the shop before you commit to buying anything. Regardless of whether you decide to shop online or to visit a local kratom store, be sure that you are doing the necessary research to keep yourself safe.
As more protections and guidelines for the kratom industry are created, this will be a less crucial step. For now, however, you must keep this in mind.