Are you getting excited about the upcoming holiday season? Or are you already dreading trying to figure out which gifts are going to be the best options for your loved ones? Here at Left Coast Kratom, we're feeling a little of both.
It's normal to get stressed about finding the right gift for someone special to you. If you're special someone or one of your friends happens to be a kratom user, we're here to help you. We've gathered up a list of some of our favorite kratom-related products so that you can get them a gift that they'll know how to use and enjoy!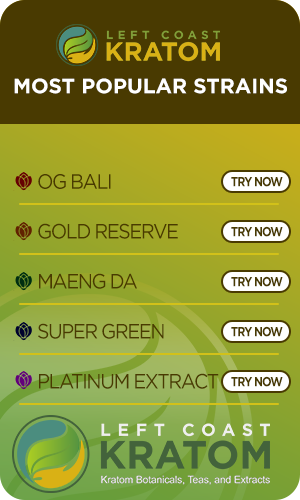 #1 Flavored Syrups
Kratom tea is often bitter and hard to drink. To make it tastier, many kratom users like to mix other flavor components into their tea. Flavored syrups, like those that are made to flavor coffee or cocktails, are a great choice. Choose a few flavors and get them something delicious!
One of the coolest things about buying them a unique gift like this one is that the syrups can be used for tons of different things. Flavoring coffee, tea, ice cream, water, juice, wine, and more. If you want to buy your friend a gift that doesn't feel restricting, this is a fantastic option.
#2 Kitchen Scale
Most kratom consumers need to measure out their servings very accurately to ensure that they're taking the right amount. However, many may not want to splurge on the cost of a kitchen scale that will be able to measure such small weights. They might consider it to be a luxury that they don't need to indulge in.
A kitchen scale is a thoughtful gift for those that use kratom, and it can also be used for other tasks (like baking) around the home as well. Why not give a gift that gives more than once?
#3 Tea Bags
There are a lot of different ways to prepare kratom tea, and each of those ways requires a different set of tools. Try to find out how your friend or loved one prepares their kratom tea so that you can find out what tools might be useful for them.
Tea bags are a fairly common way to prepare kratom, especially if the user likes to use kratom leaves instead of powder. Like more traditional tea leaves, kratom leaves are put into tea bags and brewed.
Tea bags are thus a great inexpensive gift. They can be bought in bulk, and they're something that will definitely be useful down the line for your giftee!
#4 Capsules
Another common way to consume kratom is to take the powder in a pill. By taking kratom this way, the tough-to-swallow taste of kratom tea can be completely avoided without needing to mask it with flavors, syrups, and sweeteners.
While capsules can be bought pre-filled, it can be very expensive, and there is no way to modify the amount of kratom when those capsules are used.
You can help your friend save some money and customize their kratom experience ever further by purchasing them some empty capsules in bulk. The capsules can be easily filled with any type or amount of kratom, and then used with ease.
#5 Capsule Machine
Similar to #4, you could also splurge a bit more and get your friend a capsule machine. This simple gadget is something that most people won't buy for themselves, but using it makes it much easier to fill capsules yourself rather than needing to do it by hand. Take a look and see if it is something that your friend would like.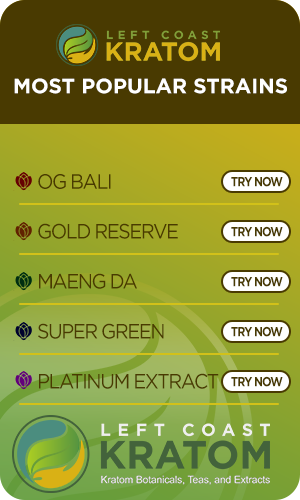 #6 Tea Infuser
If your friend brews their own kratom tea, you could opt to get them a kratom tea infuser rather than tea bags. Tea infusers that are made to deal with leaves and powders both would be a great choice. Typically, this type of infuser has a much finer mesh so that the power doesn't need to be strained out of the final product.
#7 Donation
Does your friend support any organizations that are fighting for the legalization of kratom, such as the American Kratom Association? If they are passionate about an organization, you might consider making a donation in their name as a gift.
#8 Books
There is a lot to be learned about kratom, and most users don't even know all of the basics yet! Shop around for a book that would interest your friend about the kratom community if they are the type that likes to read a book now and then.
#9 Specialty Tea Bags
Specialty tea bags are a good option for friends that you know use kratom, but you aren't quite sure how they prepare their own tea. This type of tea bag can be used to flavor kratom tea by mixing tea concentrate with brewed tea from one of these bags, so the mix of the two is a great way to enjoy the tea.
If, however, your friend doesn't love using flavors in their kratom tea, they'll still be able to enjoy this specialty tea as a standalone drink. By purchasing something like this that can be used regardless of whether or not kratom is involved.
#10 Personalized Cup or Mug
Who doesn't love to have a great cup or mug to use to enjoy their favorite drink? Why not get your friend something that features one of their favorite things or is personalized to be just for them?
There are a lot of great options when it comes to buying themed or personalized drinking vessels today. No matter what you dream up, you can easily have it made and shipped out at an affordable price. Why not give it a try?
#11 Clothes
Finally, think about getting your friend some kratom-themed apparel. It might seem a bit silly at first, but, usually, people that are into kratom are really excited about it. By giving them some apparel that they can wear out-and-about, they can connect with other kratom lovers with ease.